$103,378
=
287

kids in school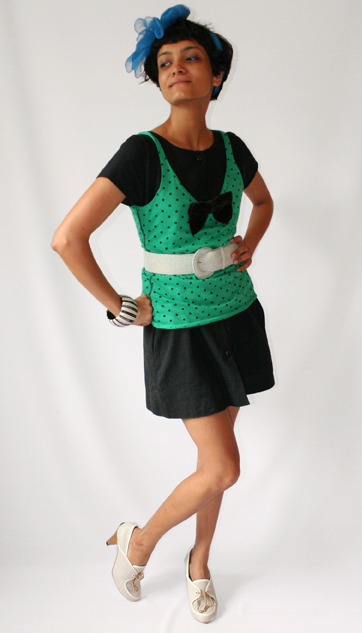 This day belongs to Catlover.
"This outfit is cute. :]"
Each Ltd Edition U.P dress represents a day in the U.P calendar.
Own Your Day >
Day 104. Wed, August 12 2009
Standing in for Claire Grogan (circa 1981)
Thrifted tank from Beacons Closet, vintage belt donated from Julia's Etsy shop scottieinacanoe.etsy.com, vintage bow from Treehouse brooklyn and cuff made from recycled magazine paper donated by Jessalynn Brinkmeyer of Pivot Eco Fashion at pivotboutique.com.

Shoes donated by our friend Tara who is campaigning currently for her show at NY Fashion week. Watch this cute video and give her some support by clicking here.
Comments
---