$103,378
=
287

kids in school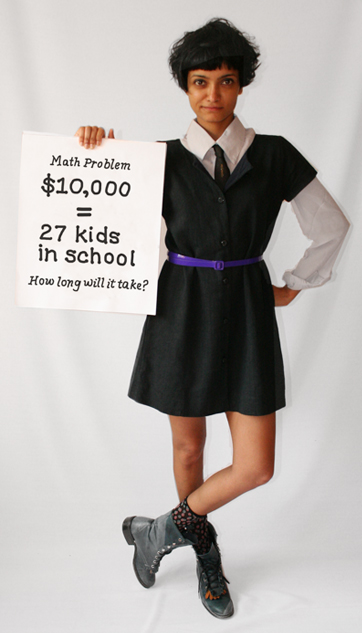 This day belongs to beforetoday.
"I'm a teacher and I can't wait to explain to my 4th graders why I'm wearing this dress so frequently!"
Each Ltd Edition U.P dress represents a day in the U.P calendar.
Own Your Day >
Day 109. Mon, August 17 2009
Drive to $10,000
Vintage silk tie from Treehouse, Brooklyn. Printed socks from Sockman, Laredo boots from eBay. Vintage belt from Etsy.

We're inching towards 10,000. Let's get more kids into school. Donate today.
Comments
---