$103,378
=
287

kids in school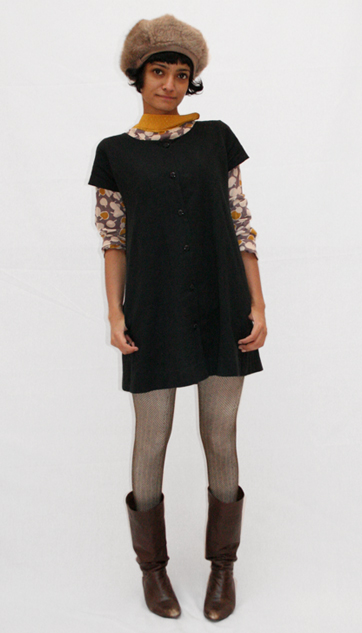 This day belongs to Lucile.
"I was told to save money for rainy days. it's raining today, a good excuse to spend $180 on a dress I've been dreaming of for nearly a year, and it's all for a good cause :)"
Each Ltd Edition U.P dress represents a day in the U.P calendar.
Own Your Day >
Day 200. Mon, November 16 2009
Somewhere in the world it's spring
U.P completes 200 days in vintage faux fur hat from Beacon's Closet, printed blouse from a Berlin thrift store and weathered vintage boots from eBay. 165 to go!
Comments
---