$103,378
=
287

kids in school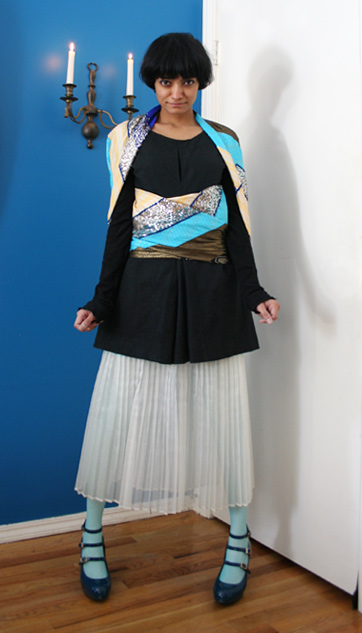 This day belongs to Scully.
"It has been a wonderful journey to see you grow this project into something that was beyond what you might have thought it to be in the beginning. Congratulations in wonderful effort, tireless fashion, and sustainable humanity! Much love, Scully"
Each Ltd Edition U.P dress represents a day in the U.P calendar.
Own Your Day >
Day 291. Mon, February 15 2010
Scully cap
Featuring SCULLY. A mobius strip scarf made out of various fabric scraps from Koos van den Akker's workroom paired with a vintage Scully skirt. Platforms borrowed from Scully's shoe closet.

Who is Scully?
Another long standing supporter of U.P, Scully is no stranger to us. You've seen her Maxi hoop skirt and the electric Mobius strip scarf I wore to Ars Electronica in September. So who's behind all this talent? Read more >
Comments
---