$103,378
=
287

kids in school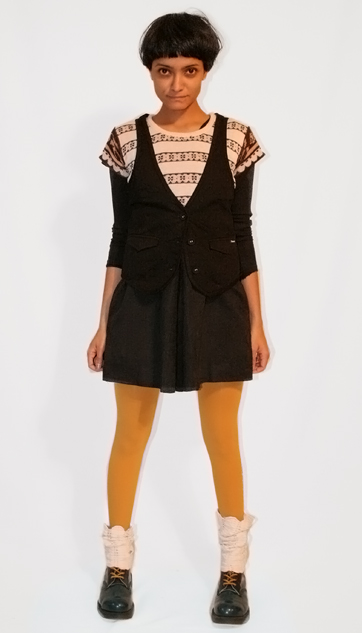 This day belongs to FashionBlender.
"I pick this special day for a special cause. This is my wedding anniversary, a day I not only married my husband but joined his family. Love this day and love the Doc Marten's and the defiant pose."
Each Ltd Edition U.P dress represents a day in the U.P calendar.
Own Your Day >
Day 219. Sat, December 05 2009
Saturday school
Vintage sweater top donated by Cat, black vest donated by Element Eden. See more from vests from Element >
Yellow tights from Sockdreams and vintage patent blue Doc Martens from eBay.

Our Holiday Drive:
eBay will match every dollar you donate during this holiday season up to $15k. If you've been waiting to donate, you can double your gesture of kindness now.
Double your Donation >
Comments
---