$103,378
=
287

kids in school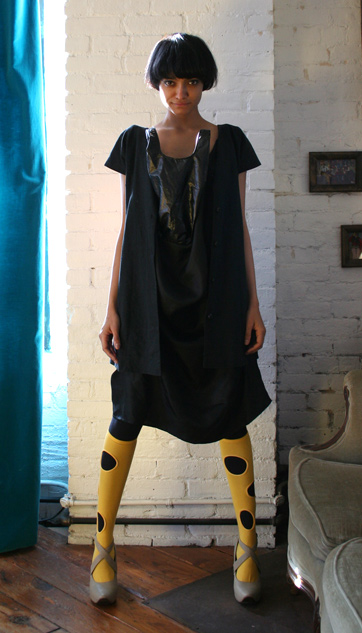 This day belongs to kbateman.
Each Ltd Edition U.P dress represents a day in the U.P calendar.
Own Your Day >
Day 290. Sun, February 14 2010
Sans Sac
Featuring SANS. A bag dress and hole socks from the NYC based Baltic talent, Lika Volkova. In her own words, "we are bags and we carry a bags. We put things, knowledge and pleasure into our selves. We are compartments and we create compartments: bags buildings, books." Want to know why we love SANS? Get the full story >

This eve the U.P gang is off to see the Gary Harvey show at GreenShows. Will report back soon.
Comments
---