$103,378
=
287

kids in school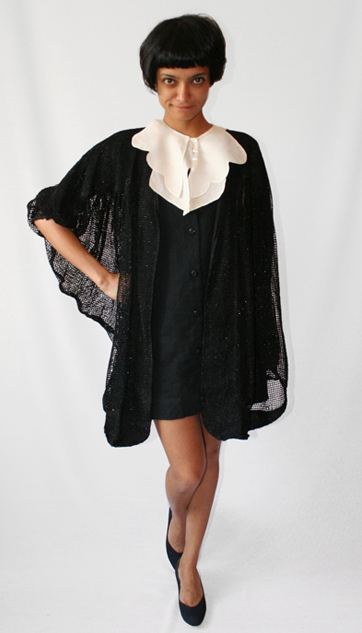 This day belongs to Jenna Norwood.
""It is from numberless diverse acts of courage and belief that human history is shaped. Each time a man (or woman) stands up for an ideal, or acts to improve the lot of others, or strikes out against injustice, s/he sends forth a tiny ripple of hope, and crossing each other from a million different centers of energy and daring, those ripples build a current that can sweep down the mightiest walls of oppression and resistance." - Robert Francis Kennedy"
Each Ltd Edition U.P dress represents a day in the U.P calendar.
Own Your Day >
Day 100. Sat, August 08 2009
New Justice
Vintage dickey collar, batwing tunic and pumps from eBay. Congratulations, Justice Sotomayor. Happy 100th day, Uniform Project.
Comments
---