$103,378
=
287

kids in school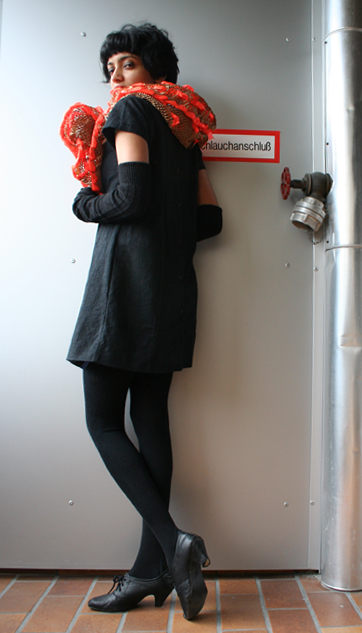 This day belongs to HannahCH.
"Funky and classy - just the way I like it! The concept and cause of this project is so refreshing in light of our society's emphasis on trying to get us to over-consume. "
Each Ltd Edition U.P dress represents a day in the U.P calendar.
Own Your Day >
Day 129. Sun, September 06 2009
Möbius strip und Schlauchanshluß
Ars Day 3. Möbius Strip cowl, replicating the form used in the recycling symbol, designed by Scully at scullynewyork.com. Made from recycled packaging material from Geami (www.geami.com ) and reclaimed Con Edison caution tape. Held together with two vintage brooches.

Read more about The crafting of the Möbius Strip >
Comments
---