$103,378
=
287

kids in school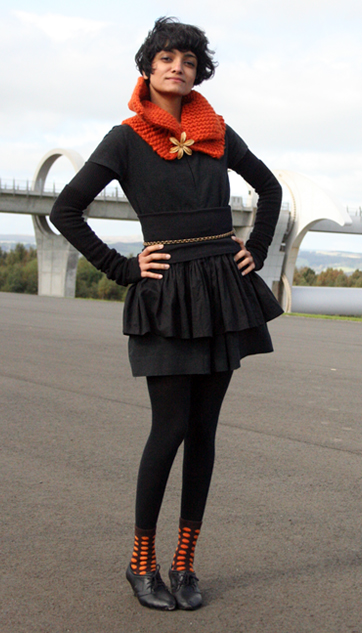 This day belongs to Dee_michael.
"I'm totally gonna steal this look as soon as my U.P L.B.D arrives! thanks Sheena. I've enjoyed following your looks for the past year, I think it's such a brilliant idea and i can't wait to see what you do next. love love x"
Each Ltd Edition U.P dress represents a day in the U.P calendar.
Own Your Day >
Day 149. Sat, September 26 2009
How Forth and Clyde and Union met
In the vicinities of the world's only rotating boat lift, the Falkirk Wheel. Knitted neckwear donated by Sarah Fujimoto from artisticentourage.etsy.com and vintage brooch donated by Scully. Thrifted tube skirt, vintage belt donated by Eliza, ankle socks from Sockdreams and shoes from mom.

The BBC interview podcast with Eliza and I, now posted on the blog. Have a listen here >
Comments
---