$103,378
=
287

kids in school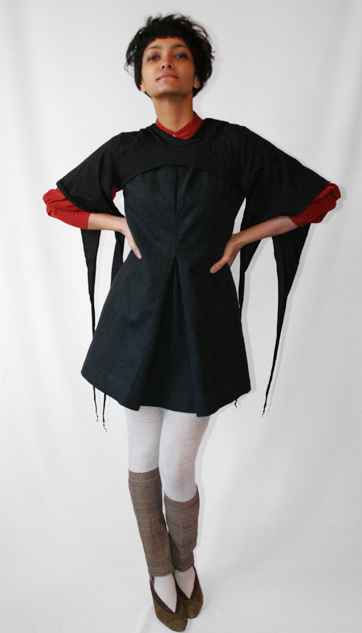 This day belongs to Erin Madeleine.
"this is brilliant, the dress is adorable and so are you. so excited to rock the LBD and support the cause."
Each Ltd Edition U.P dress represents a day in the U.P calendar.
Own Your Day >
Day 232. Fri, December 18 2009
Holy Holidays Batman, check out Batgirl!
Batwing hoody donated by Alanna Hibbard from her store at poutfits.etsy.com. Silk blouse donated by Helena, leg warmers donated by Lisa Halverson from her store, frillbylisa.etsy.com. Vintage suede pumps from eBay.

This Monday Dec 21st, we will be hosting Etsy Labs Craft Night from their Dumbo location. You can tune via Virtual Labs, see details here. Also, thank you Etsy for the lovely story on us on your blog. Read the Etsy interview with the U.P on The Storque >
Comments
---