$103,378
=
287

kids in school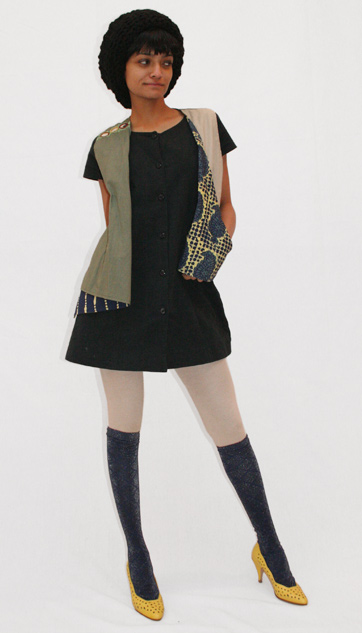 This day belongs to ecofabcait.
"I love this look - casual chic with an unexpected pop, the yellow pumps make the outfit! Everyone at ecofabulous is a HUGE U.P. fan! http://www.ecofabulous.com/ecofashion/l-b-d-as-easy-as-1-2-365/"
Each Ltd Edition U.P dress represents a day in the U.P calendar.
Own Your Day >
Day 285. Tue, February 09 2010
For the artisan women of Bombay
CORRECTION: I got the facts mixed up on the vest, my apologies! See revised info below.

A handcrafted vest donated by Rajya Karipineni of Handwork of India – a fair trade initiative that supports and employs the local artisan women of India. See more of their products at marketplaceindia.org >

Shall we de-freeze that funds box? Maybe we all make a concerted effort today to tell 10 new people about the U.P? Tweet it, Facebook it or drop a good old fashioned email to 10 people who don't know about us already? Let's ring it in for the kids.

P.S Fashion Week will soon be upon us. Big fun at the U.P coming up!
Comments
---