$103,378
=
287

kids in school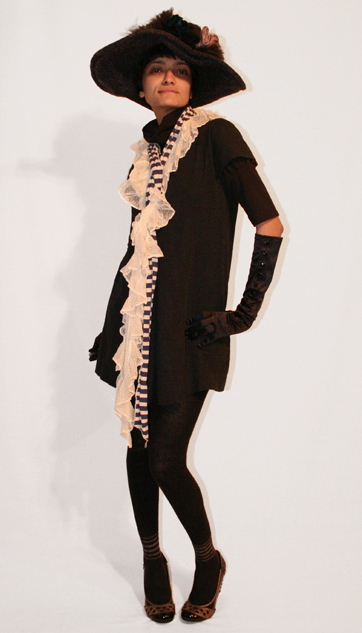 This day belongs to tari.
""So "My Fair Lady" classic, clean, elegant, beautiful. Audry Hepburn would have been honored to wear this! My birthday is in April, so I had to chose a favorite look instead of a special day! Brilliant charity, nicely done. I feel privileged to be but a small part of such a wonderful project!"
Each Ltd Edition U.P dress represents a day in the U.P calendar.
Own Your Day >
Day 248. Sun, January 03 2010
Dru, 1860.
Handmade art-nouveau hat donated by Jennifer Shepherd of jenithea.com, vintage boa from a Pennsylvania auction, gloves from Sockdreams, tights donated by Cat and pumps donated by Ailes.
Comments
---