$103,378
=
287

kids in school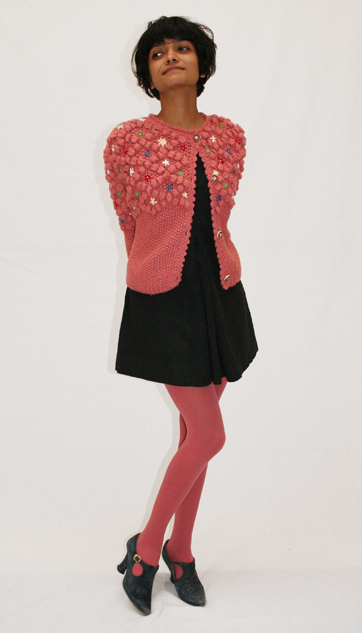 This day belongs to Cathy Nieng.
"This is dedicated to my baby daughter Victoria, who was born on October 11, 2009. It is my hope that she will grow up to be a beautiful woman who is loving, kind, and generous towards others, herself, and the world in which she lives. Thank you, Sheena and U.P, for being such an inspiration!"
Each Ltd Edition U.P dress represents a day in the U.P calendar.
Own Your Day >
Day 165. Mon, October 12 2009
Back in the pink of things
Vintage knit cardigan donated by Sophie and Eva from BowsAndBandits.com. Tights from Sockdreams and vintage blue suede pumps from eBay.
- - - - - - - - - - - - - - - - - - - - - - - - - - - - - - - - - - - - - - - - - - - - -
"re+purpose" Day 6
Join the eBay Green Team and win a chance to give your own wardrobe a massive vintage revamp. For every new member, eBay will donate a dollar to our cause. Join today >
Comments
---