$103,378
=
287

kids in school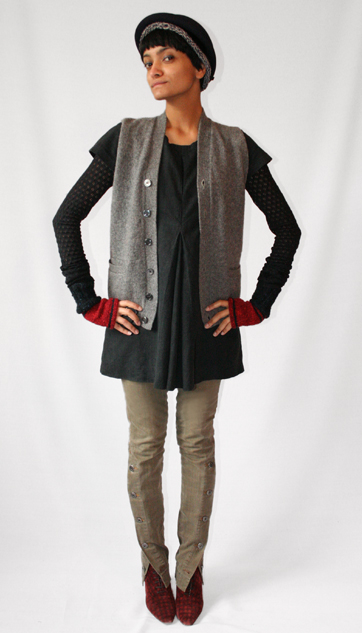 This day belongs to sonjamara.
"Well, I love them all, really. And am endlessly impressed with your creativity and originality. Love the red peeking out on this one!"
Each Ltd Edition U.P dress represents a day in the U.P calendar.
Own Your Day >
Day 228. Mon, December 14 2009
And then there was pants.
Handwoven necklace worn as headband made from reclaimed fabric donated by Tara St.James. Visit her at dailyjumpsuit.etsy.com. Vintage hat from Treehouse, Brooklyn, cardigan from eBay, pants from Salvation Army, and vintage boots from Flute, Brooklyn. Handknit gloves donated by Nina Wexler of Free Fingers, a store that donates 100% of its profits to Breast Cancer. See more of Nina's one-of-a-kind gloves at freefingersbynina.com >

U.P Holiday Drive
Make a gift donation in someone's name and we will send them an eCard noting your lovely gesture.
Make a Gift Donation >
Comments
---